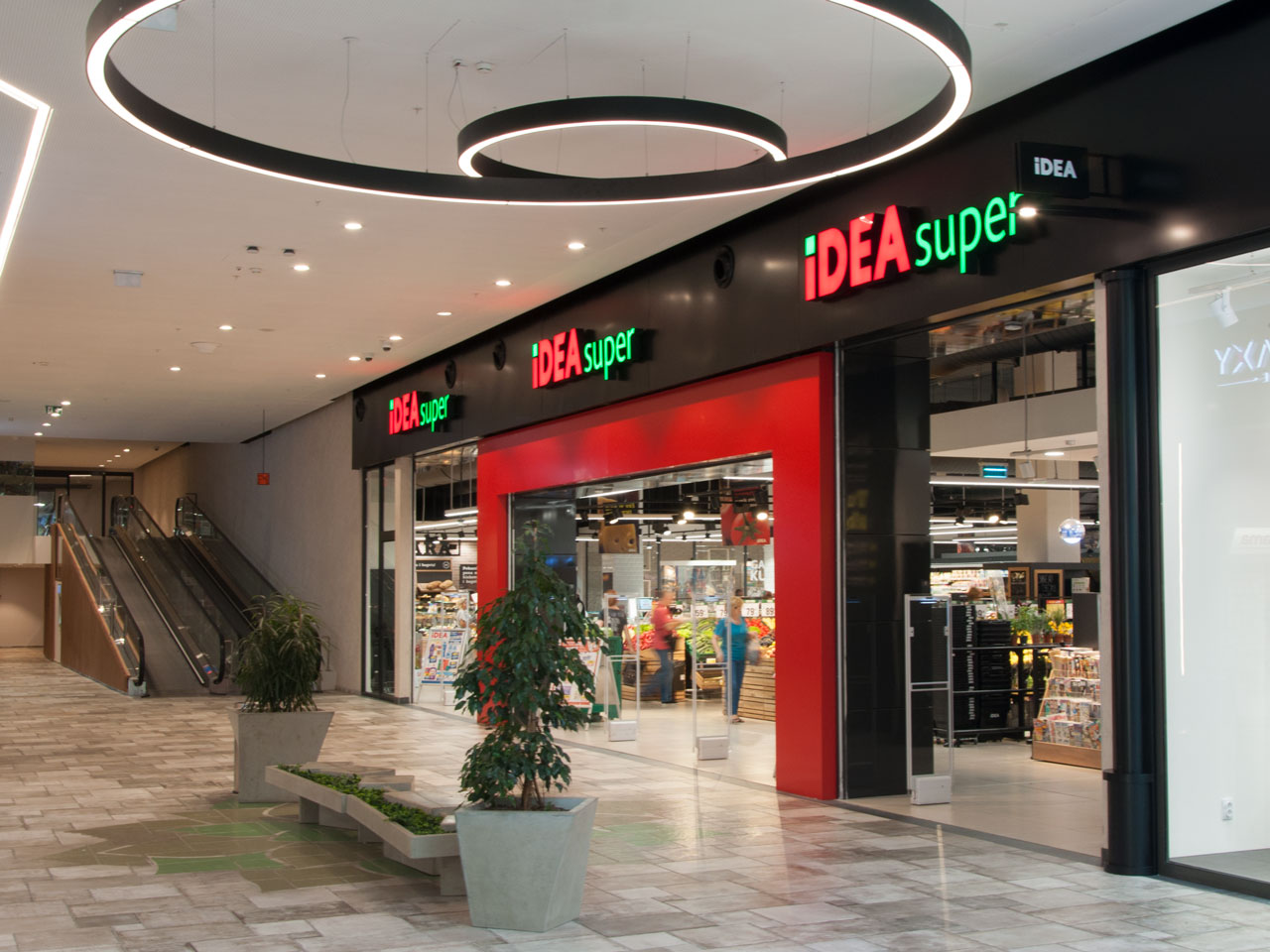 New IDEA SUPER opened in the Big Fashion Center – Karaburma
The Belgrade neighborhood of Karaburma received a new "IDEA" super store in Višnjička Street No. 84, as part of the newly opened Big Fashion shopping center.
Modernly decorated "IDEA" with fully integrated LED lighting of the latest generation spreads over a sales area of almost 3000 m2.
"INTERFAST" is the contractor of complete electrical works of strong and weak current in this retail facility.